Acne skin because the disorders of sebaceous glands productions
Acne treatment should aim to eliminate the emotional stress associated with the condition and prevent physical scarring, Consultant Dermatologist at Tallaght University Hospital Prof Maureen Connolly told the Primary Care Society of Ireland (PCDSI) meeting in Cork at the end of February.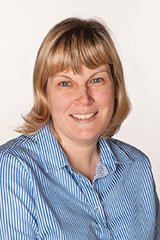 When assessing acne, she recommended that GPs examine the type of lesions, severity, psychological impact, scarring and post-inflammatory hyperpigmentation.
The European guidelines grade acne as follows: Comedonal acne; mild-to-moderate papulopustular acne; severe papulopustular/moderate nodular acne; and severe nodular/conglobate acne.
Prof Connolly advised GPs to counsel the patient on any side-effects from topical treatments, including, for instance, staining of bed clothes and towels, and skin irritation from benzoyl peroxide (BPO).
Retinoids, antibiotics and azelaic acid are also used topically for acne. Retinoids can cause skin irritation and burning sensations. A 'pea-sized' amount at night, two-to-three times a week for two weeks on patients is advised in management, with usage slowly increased, depending on how it is tolerated by the patient, Dr Connolly advised.
Azelaic acid is effective for post-inflammatory hyperpigmentation and is antimicrobial and anti-inflammatory. Side-effects include dryness, pruritus and rash.
Prof Connolly stressed the importance of avoiding oral and topical antibiotic use at the same time, as this can increase antibiotic drug resistance.
"Dermatologists are big prescribers of antibiotics so we have to watch our antibiotic prescriptions due to resistance," Dr Connolly commented.
She added: "Do not use antibiotics on their own; use a fixed combination topical preparation, as this increases their efficacy."
Recommended antibiotics include clindamycin/BPO, isotretinoin/erythromycin; and tretinoin/clindamycin.
Trimethoprim (200-300mg twice daily) is not licensed in acne but is useful for resistant acne. She cautioned, however, that 4 per cent of patients can develop a widespread, maculopapular rash with trimethoprim, as well as haematological relations. Furthermore, anti-androgen treatment can prove useful for women with acne that has characteristics suggesting a significant hormonal influence.
It is also useful when there has been an inadequate response to other treatments, and for acne that began or worsened in adulthood.
New acne treatments include sarecycline, tazarotene foam 0.1%, trifarotene cream, topical minocycline and clascoterone.
Sarecycline is a novel compound with a narrower spectrum of activity compared to other tetracyclines, Prof Connolly informed delegates. It is FDA-approved and the first antibiotic licensed for acne in four decades. In terms of diet and acne, Prof Connolly remarked that "evidence supports a role for high glycaemic index/glycaemic-load diets and dairy products (whole, low fat and skimmed milk) as exacerbating factors for acne; however patients should be advised that dietary factors do not independently cause acne".
Patients should be encouraged to discontinue whey protein supplements, while yoghurt and cheese in the diet is "okay", Prof Connolly noted.