The US Supreme Court is deciding on the constitutionality of abortion restrictions in the state of Louisiana, which proponents say will ensure the safety of women's health but which abortion rights advocates argue could negate the 1973 ruling legalising abortion in the country. Bette Browne reports
America is facing a crucial challenge to abortion rights across the country and the battle ground is the Supreme Court, which is deciding on the constitutionality of state restrictions on the procedure.
Abortion rights advocates say that if the court upholds the restrictions, it could effectively spell the end of the 1973 law legalising abortion, while opponents of abortion say the restrictions would simply ensure the safety of women's health in clinics that carry out abortions.
At issue in the court's deliberations is the legality of an abortion regulation passed by the state of Louisiana in 2014, requiring doctors who perform abortions to have hospital admitting privileges and for their clinics to become ambulatory surgical centres.
The Louisiana law is one of a growing number of regulations in states around the country, known as 'Targeted Restrictions on Abortion Providers' or 'TRAP' laws, which advocates say are aimed at making abortions safer but whose real purpose, according to opponents, is to drive-up the cost of operating abortion clinics until they finally have little choice but to close down.
If the Louisiana law were upheld, for example, it would effectively limit a state of more than four million people to just one abortion provider. Ms Nancy Northup, President and CEO of the Centre for Reproductive Rights, which initiated the challenge against the law, said if it is upheld by the Supreme Court, "clinics will needlessly close and there will be just one doctor left in the entire state to provide abortion care".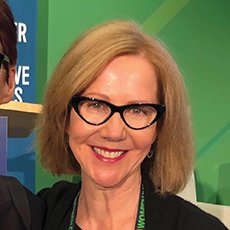 Each of the 50 US states has its own constitution and can set out its own abortion laws, but these can be challenged if they are perceived to be in conflict with federal constitutional rights.
The Louisiana law was challenged and subsequently initially blocked by US District Judge John deGravelles, who found that it imposed an "undue burden" on the right to an abortion. He said the state's justification for its law — patient safety — could not be sustained.
According to Judge deGravelles, if the Louisiana law was allowed to take effect, only one clinic and one doctor in the state would be qualified to perform abortions. Even if that doctor worked seven days a week, the judge said, the physician could not provide for the 10,000 women a year seeking abortions in the state.
However, the US Court of Appeals for the 5th Circuit reversed the District Court ruling. A three-judge panel voted two-to-one to allow the state law to go into effect. It has now ended up before the US Supreme Court in Washington.
Medical organisations like the American Medical Association and American Congress of Obstetricians and Gynaecologists generally oppose TRAP laws because they say these regulations do not improve safety, are financially onerous and medically unnecessary.
Unsafe abortions
The American Congress of Obstetricians and Gynaecologists, in advocating against such abortion restrictions, emphasises that before the 1973 ruling legalising abortion, over one million US women resorted to illegal abortion each year and unsafe abortions caused as many as 5,000 deaths annually.
"When restrictions are placed on abortion access, women's health suffers," the organisation says. "Restrictions disrupt the patient–provider relationship, create substantial obstacles to the provision of safe medical care, and disproportionately affect low-income women and those living long distances from abortion providers."
Greater distances to abortion facilities can mean additional costs for food, lodging and childcare, and sometimes lost wages for women.
The Louisiana case is not the first time that the issue of state abortion restrictions has come before the Supreme Court. In a similar case three years ago, the US Supreme Court ruled five-to-three that Texas cannot place restrictions on the delivery of abortion services that create an undue burden for women seeking an abortion. This was quite similar to the current Louisiana law before the court.
The Texas restrictions had threatened to close all but nine clinics capable of complying with the new standards, leaving the state unable to handle an estimated 65,000-to-70,000 abortions a year
One provision of the Texas law required any doctor performing an abortion in Texas to have admitting privileges at a nearby hospital. Another required abortion clinics to maintain expensive facilities, such as "a full surgical suite with an operating room".
Many abortion clinics, however, only offer non-surgical abortions induced by medication, so the surgical centre requirement would provide no benefit, as any complications that might arise would almost always emerge only after the patient has left the facility.
In theory, an admitting-privileges requirement might make abortions safer by allowing women to be admitted to a hospital more quickly if they experience complications, but studies have found that such complications are rare.
Indeed, a major reason why abortion providers struggle to obtain admitting privileges is because complications are so rare.
Hospitals often condition admitting privileges on reaching a certain number of admissions per year but abortion complications are so unusual that the doctors who provide such abortions are unlikely to meet their quota and so are unable to maintain admitting privileges or even obtain them in the first place.
The rate of abortions has been falling since abortion was legalised in the US. In 2017, for example, the US abortion rate reached a historic low. The rate was 13.5 abortions per 1,000 women aged 15-to-44, down 8 per cent from 14.6 per 1,000 in 2014, which was the lowest rate ever observed in the US.
Keeping abortion legal, safe and widely available, therefore, is seen as important in safeguarding women's health, according to the Guttmacher Institute, which focuses on advancing reproductive health and rights. The institute points out that if the 1973 Roe v Wade ruling was overturned or weakened, increases in travel distances would likely prevent 93,500-to-143,500 women each year from accessing abortion. A woman's average distance to the nearest facility, it says, would increase from 25 to 122 miles.
While the federal right to abortion in Roe v Wade will probably not be overturned by the Supreme Court in the Louisiana case, state restrictions in recent years have been progressively diluting the right across the country.
Back in 2012, the then governor of Kansas, Republican Sam Brownback, summed up the strategy of states at a National Right To Life Convention: "The place you change America isn't in Washington. It's in the states. That's how we'll change the life debate. It will be at the state level. Different states doing this, making very positive key changes until it can migrate to the federal level. We have to keep pushing at these state levels."
State restrictions
Over the years, states have imposed measures like the Targeted Restriction on Abortion Providers, which have included foetal heartbeat limits, and required waiting periods to make it more difficult to seek the procedure. In 2018, for instance, 15 states adopted 27 new restrictions on abortion and family planning. The year before, states added 63 new abortion restrictions, according to the Guttmacher Institute.
Some states have tried to ban abortions outright. Earlier this year, Alabama's legislature passed a near-total ban on abortions, one of several such abortion laws passed nationwide.
Indeed, nationwide, the number of abortion clinics fell to 788 in 2014, down from 839 in 2011, according to the Guttmacher Institute. Texas has seen the largest drop in the number of clinics. After a TRAP law was passed in 2013, researchers found that the number of clinics providing abortions in the state dropped from 41 to 22 by the end of 2013.
This year alone, some 12 states have passed bans or restrictions on abortion, which abortion rights advocates contend is an apparent effort to get the Supreme Court to revisit Roe v Wade. Some of those bans, which have been blocked in the courts, do not include exemptions for rape or incest, despite 86 per cent of Americans supporting such exemptions, according to an NPR/Marist poll.
Even so, states continue to introduce abortion restrictions. In 2013, North Dakota became the first state to pass a so-called heartbeat law, though it was subsequently struck down as unconstitutional. But that didn't stop a number of other states, including Ohio, Missouri, Mississippi, Kentucky and Georgia, from passing similar bills in recent years, although many have been blocked by district courts and so have not yet taken effect.
Georgia's heartbeat bill, which was signed into law in May this year by Republican Governor Brian Kemp, is considered one of the strictest anti-abortion bills in the country. It includes provisions that would establish foetuses as full people under the law, meaning doctors who perform the procedure, or the women who seek it, could ultimately be tried and jailed.
This law was due to take effect on 1 January 2020. However, on 1 October, a federal judge temporarily blocked it from taking effect. It is not yet clear if the state will challenge that decision. If it does, this case, too, could ultimately go all the way to the Supreme Court in Washington.
Conservative judiciary
That is exactly what some abortion opponents are apparently hoping may happen, especially as the composition of the court has dramatically changed in the three years since the election of President Donald Trump.
Since 2016, the President, who had pledged during his campaign to overturn Roe v Wade, has since appointed two conservative-leaning judges to the court — Justices Neil Gorsuch and Brett Kavanaugh. This means that many Supreme Court battles could now be decided by a five-to-four conservative majority.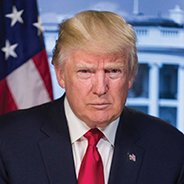 A court ruling in the Louisiana case is unlikely to overturn Roe v Wade, but could instead dilute it by upholding the Louisiana restrictions and, in so doing, spark a flood of similar laws from other states.
If the court ruling does open the floodgates to restrictive state laws and drive up the cost of operating an abortion clinic, these costs could become so high, abortion rights advocates suggest, that eventually no state could afford to operate a clinic, thus effectively ending the constitutional right to an abortion in many states.
Mindful of this, some states have already taken steps to protect the right to abortion, including California, Connecticut, Hawaii, Maine, Nevada, New York and Washington, which have passed state laws that would still allow abortions to be legal, even if Roe v Wade is overturned.
Presidential election
The Supreme Court ruling is not expected until next June. That means that the simmering battle over abortion rights in America will be catapulted centre-stage in the lead-up to the 2020 presidential election.
Indeed, the issue has already emerged in the debates among those seeking to be the Democratic party's nominee to face President Trump. In the national debates, candidates have pledged their support for abortion rights and the Roe v Wade ruling, reflecting widespread support among Americans, with a poll in recent months showing that 77 per cent want it to remain the law of the land, while 13 per cent say it should be overturned.
But polls also show that support for abortion rights is by no means absolute and most Americans want some restrictions on the procedure. Thus, many candidates, while affirming their support for legal abortion, tend to avoid addressing moves by individual states to introduce restrictions.
One of the leading Democratic candidates, Senator Elizabeth Warren, for example, says she is focused on protecting the 1973 legislation and suggests it should be codified into federal law by the US Congress. "We now have an America where most people support Roe v Wade. We need to make that the federal law.
"Congress should pass new federal laws that protect access to reproductive care… federal laws that ensure real access to birth control and abortion care for all women. Federal laws that will stand, no matter what the Supreme Court does."
Senator Warren emphasised this point again in the Democratic presidential debate on 15 October. "What we're talking about now is that the people who are denied access to abortion are the poor, are the young, are 14-year-olds who were molested by a family member. And we now have support across this country," she said.
"Three-out-of-four Americans believe in the rule of Roe v Wade. When you've got three-out-of-four Americans supporting it, we should be able to get that passed through Congress."
Several other candidates, including current front-runner Joe Biden, have also backed having Roe v Wade codified into law.
According to the Centre for Reproductive Rights, if Roe v Wade is overturned, the right to abortion in the US is at the highest risk of loss in more than 20 states, meaning these states could ban it outright, while the Guttmacher Institute says that as of September 2019, a total of 29 states were considered "hostile" towards abortion rights, 14 states were considered "supportive", and seven were "somewhere in between".