A former IMO President has predicted a ballot for industrial action among consultant members would receive "overwhelming" support, if instigated by the Organisation.
Dr Matthew Sadlier, a Consultant in Old Age Psychiatry, North Dublin, was speaking to the Medical Independent after the union warned it would ballot for industrial action if the Government does not produce concrete proposals to "reverse the consultant recruitment crisis".
The IMO met with officials from the Department of Health, HSE, and Department of Public Expenditure and Reform on 17 October. However, following the meeting, the Organisation said it would give the Government 21 days to come back with proposals or consultant members would be balloted.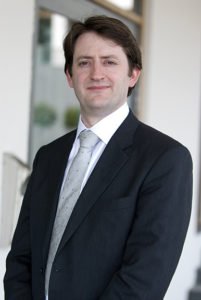 "It's disappointing that they [the Government] are looking to move on to their reform agenda without first addressing the historic problems that are causing such deficits in the system," said Dr Sadlier, who attended the meeting.
"We want reforms, they want reforms, we understand the need for reforms. But you can only engage with doctors when the historical legacies issues, particularly the pay discrepancy for [new-entrant] consultants, have not been solved."
Asked whether a ballot would win support, Dr Sadlier said: "I feel our consultant members at this stage are so frustrated at the situation that there would be an overwhelming vote towards some industrial action. And like any ballot, the ballot will be industrial action up to and including all-out strike. That will be the ballot."
Dr Sadlier said the IMO would be conscious of patient safety in the event of any action, which "would only happen after a considered process".
On whether the Government would return to the IMO with proposals, Dr Sadlier described himself as "pessimistically hopeful".
Separately, the President of the Irish Cardiac Society Prof Jim Crowley has said the controversy over pay for new-entrant consultants is an issue that "needs to be sorted out".
"That has to be on the minds of all those trainees who have managed to get very successful, permanent opportunities abroad – it can make it much more difficult for them to decide to come back and work in an environment where they feel their experience is not recognised to the same value as their colleagues."