Symbol and shape of heart created from hands.The concept of unity, cooperation, partnership, teamwork and charity.
Irish Cardiac Society, 71st Annual Scientific Meeting, 1-3 October 2020
The first of the Saturday sessions was chaired by Prof Aaron Peace, Consultant Cardiologist and Research and Development Director of the Western Health and Social Care Trust (WHSCT). Prof Peace introduced Prof Nico Bruining, Head, eCardiology, Clinical Epidemiology and Innovation (KEI), Thoraxcentre, Erasmus MC, Rotterdam, The Netherlands, and Editor-in-Chief of the European Heart Journal — Digital Health.
Prof Peace noted that Covid-19 has been "a catalyst to digital cardiology and the provision of virtual care and we are seeing an increase in the use of tools such as the AliveCor device", which allows patients to take a medical-grade ECG in just 30 seconds.
Prof Bruining addressed the meeting on the topic 'Developments in Digital Cardiology' and told the attendees: "The European Society of Cardiology (ESC) realised a few years ago that e-health, now mainly called digital health, was rapidly gaining more importance and that more attention needed to be given to it." He pointed out that the ECS has developed a 'roadmap' for digital activities that it wants to undertake, which was outlined in a position statement from the Society.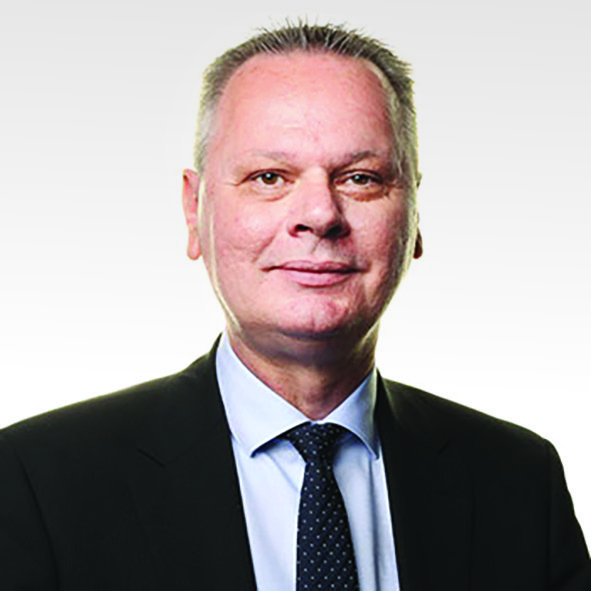 Artificial intelligence
"A good illustration of the growing interest in artificial intelligence (AI) is the rapidly-increasing number of publications about the use of machine learning in the titles," said Prof Bruining. "AI is a focus of attention at the moment… AI can be extremely helpful in processing the ever-growing amount of data that we collect on patients. The most optimal information would be if the software could serve us for clinical decision support, something that has been at the top of our wish-list for many years, but may now be realised."
Prof Bruining explained that in his own centre, he and his colleagues are examining how they can practically implement these new technologies. "That starts with first collecting all the clinical data that we generate from an admitted patient… AI software is also used in subcomponents in the care process, such as image and signal analysis."
A number of practical AI solutions have already been implemented, he explained, particularly in the area of cardiovascular imaging analysis, including calcium detection in CT images, among other applications. "Echocardiography is the workhorse in the cardiovascular system and it must all be processed," said Prof Bruining. "That can become a huge amount of work in busy centres and AI can also be deployed here to help out." In this regard, Prof Bruining pointed to a study by Attia et al, which described the process to construct a fully-automated pipeline for the assessment of cardiac structure, function and disease detection. The authors describe this pipeline as "fully scalable, as evidenced by our analysis of >14,000 echocardiograms for this article on a 14-node compute cluster, all in a period of <3 weeks".
Computer models
Another emerging form of image analysis is to confer the images to a patient-specific computer model, he said, and use it for further calculations. Prof Bruining presented the conference with an example of a practical application of this in a patient undergoing reconstruction of a microvalve, as well as case studies of other patients to help determine patient-specific potential paravalvular leakage in transcatheter aortic valve replacement prosthesis prior to implantation.