Irish Neurology Association 57th Annual Meeting, Virtual, 27-28 May 2021
The Irish Neurology Association (INA) 57th Annual Meeting took place on 27 and 28 May on a virtual basis. In the first session of Friday morning, Dr Alberto Blanco-Campal, Neuropsychologist at the Dublin Neurological Institute, Mater Misericordiae University Hospital, was the guest lecturer in the neuropsychology seminar. Dr Blanco-Campal was introduced by INA President, Dr Donal Costigan.
The title of Dr Blanco-Campal's presentation was 'A process-based approach and principles of the diagnostic neuropsychological evaluation in dementia subtypes'. He aimed to provide an overview of his process-based approach to cognitive evaluation, which he noted would be useful for any clinician regardless of whether a brief screening or deeper evaluation is being utilised.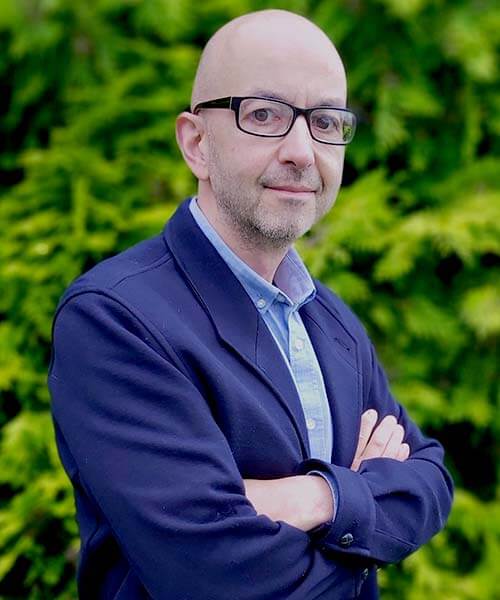 He explained that a cognitive evaluation is carried out in three stages – profiling the cognitive deficits, localising the neural bases of the deficits, and establishing a clinical and pathological association, which can be complex as different pathologies can be found without differences in clinical expressions. When interpreting test performance, Dr Blanco-Campal said it is of the utmost importance to employ both a quantitative exam with an analysis of the quality of the test performance. The quantitative analysis is data driven and measures how much a patient can do. This only reveals whether or not they are statistically normal or abnormal.
This, alone, is not enough, according to Dr Blanco-Campal. The qualitative analysis is more process driven and looks at how the patient performs the task, the nature of the errors carried out and aims to identify the cognitive deficit behind the error. Dr Blanco-Campal suggested that relying on only one element of this equation can result in flawed clinical conclusions.
To elucidate the way in which the nature of the deficit is analysed, Dr Blanco-Campal presented the use of satellite tasks, by example of the clock drawing command. Delegates saw three different clock faces, each of which was different in some way, reflecting three different underlying cognitive deficits. These underlying deficits are then linked using the MoCA-PA qualitative classification of errors subtypes. Dr Blanco-Campal's group believe that this should be used in conjunction with a copy test, which can reveal distinct dementia subgroup patterns, which are not seen in the clock drawing command.
Dr Blanco-Campal also presented some core principles, which can help to guide diagnostic cognitive evaluation in dementia patients. Finally, Dr Blanco-Campal took a moment to mention how he and his colleagues attempted to maintain service provision through cognitive testing throughout the Covid-19 pandemic period. He explained that due to public health restrictions, tele-neuropsychology was the only option available to test patients either at their own home, or by attending a local hub.
However, even with technology optimised to reveal patient responses, this solution proved inferior to in-person testing, leading to reduced certainty in the team's clinical judgement.