The IMO passed a motion at its AGM in Killarney urging the Department of Health to launch a national campaign "advising the dangers of cannabis use especially in young adolescents".
The motion called on the Department to "stop abrogating its responsibilities and organise a resourced campaign highlighting the dangers of cannabis use".
It was passed by a large majority following debate.
Dublin GP Dr Ray Walley, who proposed the motion, said he was prompted by his own experience with young people in the area in which he worked.
"As a GP in the north inner city I have many patients who, unfortunately, have experienced the ill-effects of cannabis addiction," Dr Walley told delegates.
"It has been a scourge on them and their families. In meeting a group of young adolescents recently, the topic of cannabis came up. They were very positively motivated towards cannabis. In discussing it with them, they didn't know the potential dangers, the carcinogenic dimension, the psychological effect and potential."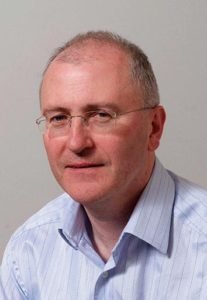 Dr Walley also said there was "a lot of positive talk in the media" on cannabis, but "very little evidence definitively stating that cannabis has benefits".
The motion was opposed by Dublin GPs Dr Garrett McGovern and Dr Cathal O'Sullivan, who both queried singling-out the possible dangers of cannabis as opposed to other drugs such as alcohol or tobacco and also whether a national information campaign would be effective.
Separately, during the general motions session, Dr McGovern and Dr O'Sullivan proposed and seconded a series of motions regarding addiction services that were all passed unanimously.
These included a motion that called on the HSE "to provide evidence-based and accessible treatment options for patients suffering from benzodiazepine dependence".
"I think this is an issue across the board, not just in the addiction services," Dr McGovern told delegates.
"Unfortunately, we do not have any clinical guidelines for benzodiazepine dependence… Sadly the area I work in, which is treating heroin-users, the large majority of people who present for treatment are already benzodiazepine-dependent and unfortunately we do not have a huge amount of intervention for them."