The prevalence of retinopathy of prematurity (ROP) is rising in Ireland due to the increase in the number of premature babies being born and surviving, with corresponding resource implications that must be addressed, a leading specialist in the area told the 2019 ICO Annual Conference in Galway.
Ms Claire Hartnett, Consultant Ophthalmic Surgeon, Children's Health Ireland, Temple Street, presented the 2019 European Society of Ophthalmology (SOE) Lecture 2019 on the topic of ROP, which can be potentially blinding if not diagnosed and treated early enough. The condition also leads to an increased risk of retinal detachment in later life.
She discussed anti-VEGF versus laser treatment for ROP, the benefits and contraindications of each, and the emerging research and international guidelines for treatment.
Ms Hartnett, citing data from 2014 showing that 6.2 per cent of all births in Ireland were pre-term, emphasised the importance of early ROP screening of premature infants, and noted that there is a shortage of trained screeners in Ireland. She explained that laser is the preferred modality of treatment, with increasing use of anti-VEGF in appropriate cases. The dosage of anti-VEGF used in infants is typically at least half, and increasingly a quarter, of the dosage given to adults. While most cases of ROP are treated in Ireland, the more severe cases are sent for treatment in the UK.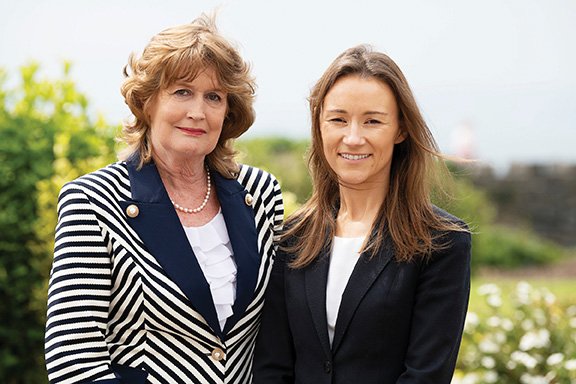 Meanwhile, a separate session on paediatric ophthalmology heard from Great Ormond Street ophthalmologist Prof Chris Lloyd that lensectomy and contact lenses remain the gold standard approach to paediatric cataracts, with a more cautionary approach now being applied to the use of IOL implantation in these patients following the latest data.
Also speaking during this session, Miss Sarah Chamney, Consultant Ophthalmic Surgeon, Children's Health Ireland, Temple Street discussed paediatric uveitis.
She said there was a need for improved screening of paediatric rheumatology patients at risk of uveitis in Ireland, and better education on the importance of timely diagnosis and adhering to screening and treatment timeframes.
Over 200 ophthalmologists from all over Ireland gathered to hear the latest clinical and scientific developments in the specialty over the three days of the conference, which took place in Galway from 15-17 May.
Speaking to MI, incoming ICO President Dr Patricia Quinlan, Consultant Ophthalmologist, Blackrock Clinic, Dublin, said the meeting had "gone extremely well and we've learned a lot".
"It was very busy, pacey, innovative and I think it was a huge success for both trainees and consultants. Each meeting has its own particular issues that arise and the biggest concern at this meeting was the issues with the screening programmes and what needs to happen there. Obviously that is a grave concern to the ophthalmology community as a whole."
On the more positive side, Dr Quinlan expressed hope that the recommendations of the Primary Care Eye Services Review were finally beginning to be rolled out, with dedicated multidisciplinary eye care teams planned for Dublin later this year. "Everything requires investment of course… and I think at the end of the day it will improve the system and provide a standard of care that will be very worthwhile."